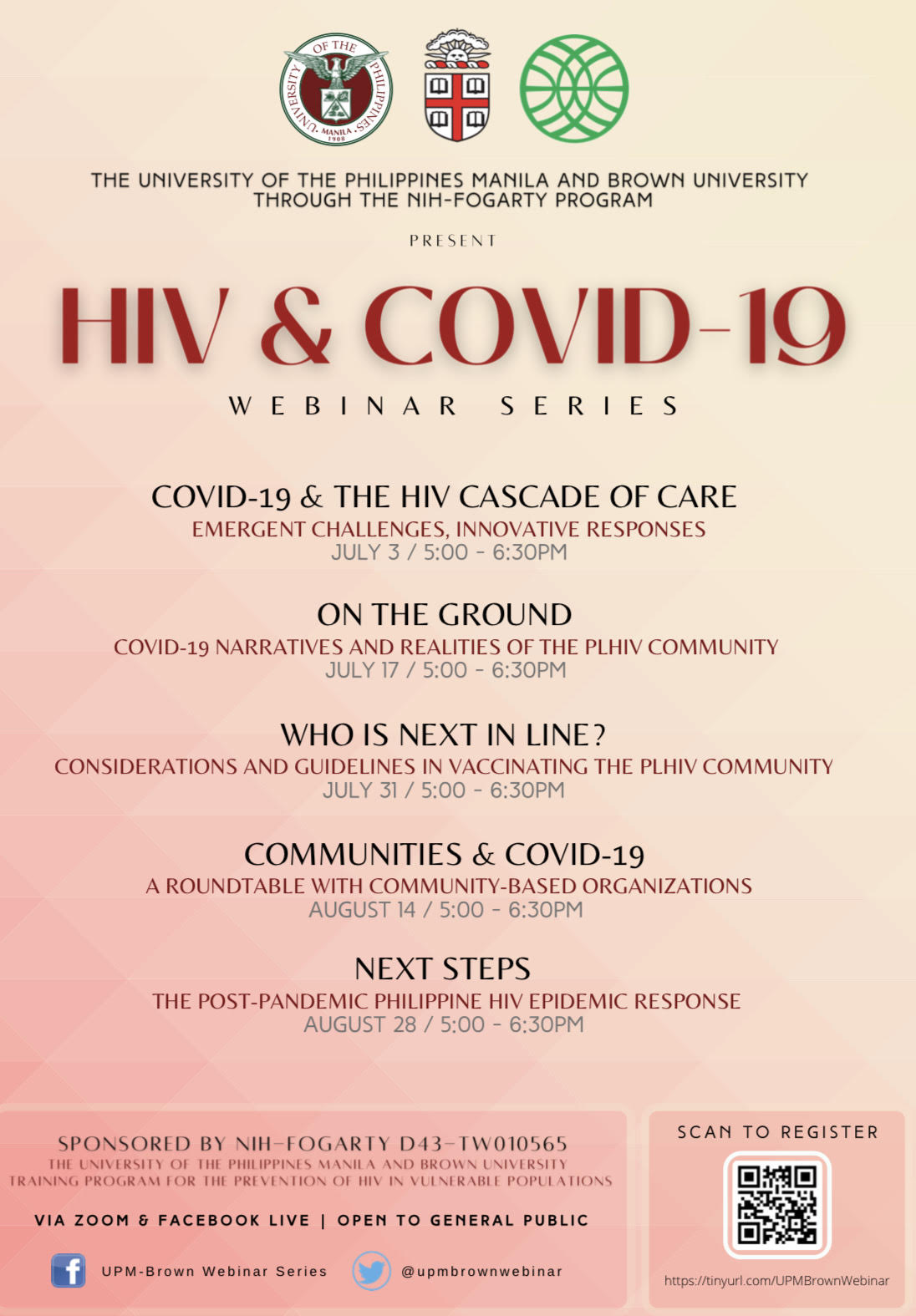 The Health Research and Development Consortium XII (HRDC XII) in collaboration with the Brown University and the University of the Philippines – Manila is inviting you to attend its five-part webinar series on HIV and COVID-19 this July-August 2021.
This webinar series highlights the challenges that the COVID-19 pandemic has brought to the HIV prevention and care continuum and the lessons that can guide HIV service delivery in the post-pandemic Philippines.
This webinar will be conducted through Zoom Teleconferencing as well as live-streamed through UP Manila and UPM-Brown Facebook pages. It is also open to the general public.
You can access the registration through the link: https://tinyurl.com/UPMBrownWebinar. As our valued partner in S & T endeavors, we look forward to your support in advocating for strengthening the HIV service and delivery in the Philippines.
Thank you.